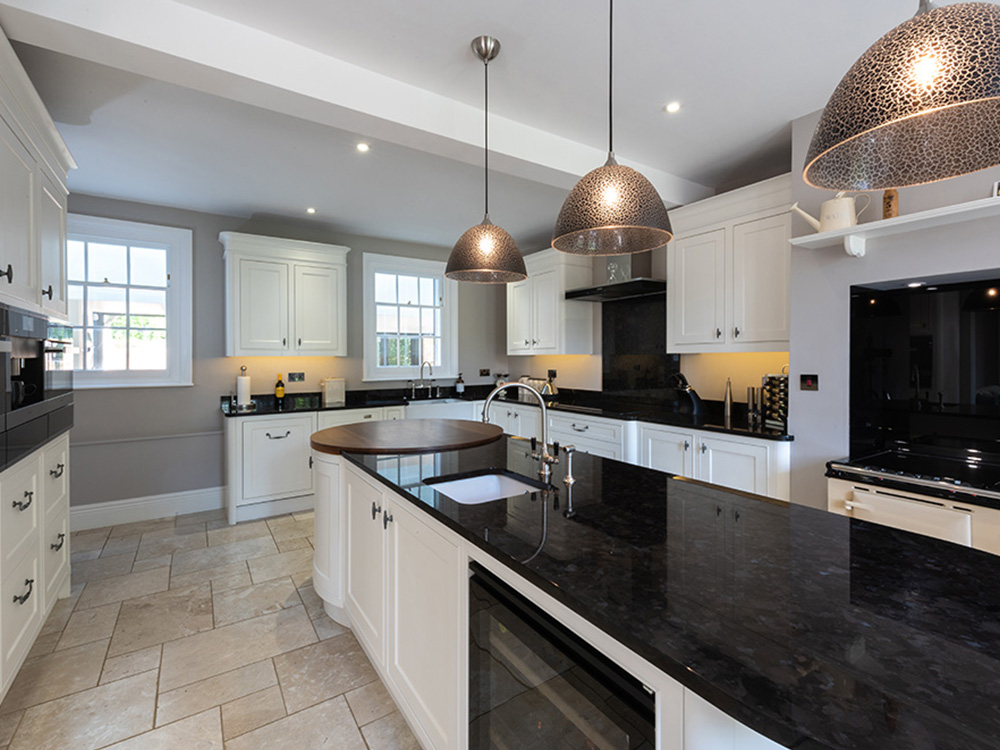 A kitchen is an essential part of the home, in fact it is where we tend to spend most of our time! Which is why it is critical to have the perfect kitchen and make it a place you like to spend your time. You'll be able to optimise space, have everything fit perfectly and create something that will showcase your home. There are so many reasons to go bespoke – and it's not more expensive!
Bespoke kitchens are made to measure, meaning that there will be no odd shapes and sizes and best of all – nothing that doesn't fit. Each cabinet will be the perfect fit for your kitchen ready to be utilised and for you to put your mark on.

Add your own personal touch, you get to be part of the design process! Tell us what you want and need, and we will make it happen. If you don't like the design, we can keep changing it until your happy, leaving you with your dream kitchen!

A bespoke kitchen will be custom made – just for you! No one will ever have the same kitchen as you. All materials used will be finished with the look you desire – giving you unlimited choice. You'll cherish your custom made kitchen for many years to come.
If you want to update your Kitchen, get in touch with Adrian to discuss how he can create the perfect kitchen for you to suit your home, style and lifestyle.