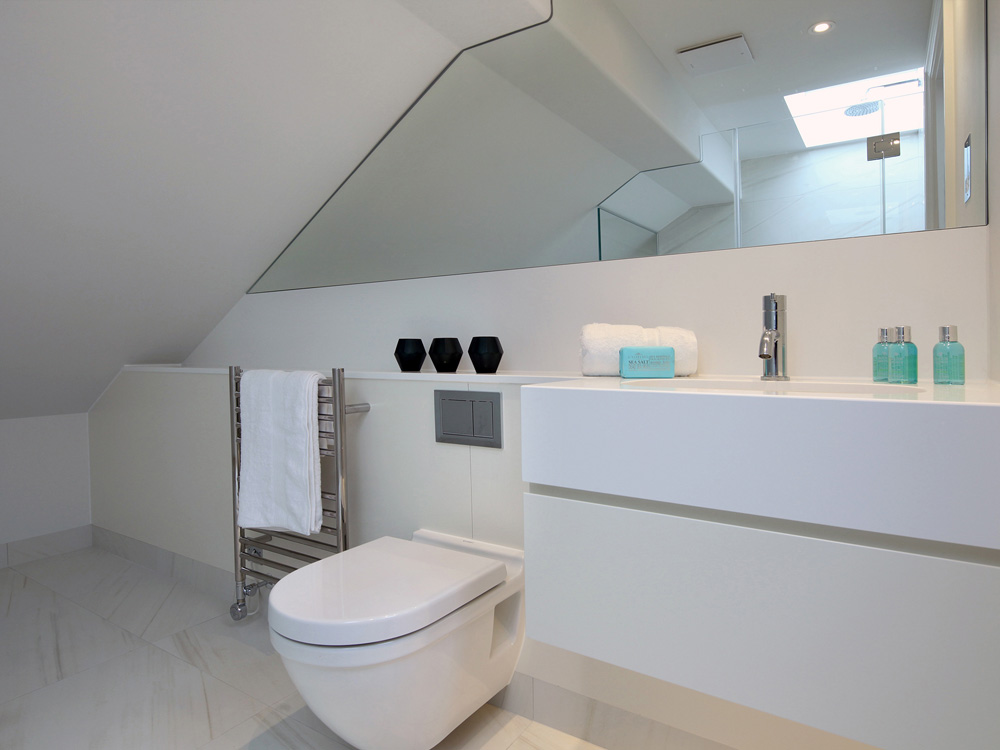 It's common for a lot of people to wish their bathroom was bigger and more often than not, it's normally the smallest room in the house but it is one of the most functional alongside the kitchen. Bathrooms are used for multi-purpose – from getting ready quickly of a morning to unwinding and relaxing  in the evening. Achieving a space which allows you to achieve both can be a tricky task. We use a lot of products, and as families grow, the amount of bottles used can leave bathrooms feeling cluttered. If you're looking for your bathroom to feel like a sanctuary for relaxation, here's our top tips of how you make the most of your bathroom by optimising space:
Hanging Space behind the Door
Hanging your towels on the back of the bathroom door frees up some space and keeps them out of eyesight which can help when creating a spacious environment to relax. Invest in a good door towel rail so your wet towels dry.
Use Wall Boxes/Cabinets
Wall boxes will give you the same amount of storage space as traditional shelves but will help you to disguise the clutter whilst giving you a clean and modern look and feel. Bespoke cabinets can be made and fitted to give you the storage you need, and have it fit perfectly.
Built in Storage
Storage underneath sinks and baths make the most of wasted space underneath and will give you more storage – even in the smallest of bathrooms! You can even have custom-built storage underneath the sink and still have it floating which will leave your bathroom feeling stylish and not looking cluttered.
Medicine Cabinet
Cabinets are a popular way of hiding away all your items but can take up space. By fitting a bespoke mirrored medicine cabinet you're able to have two in one – you'll have the look and the storage!
AW Way has been producing high quality bespoke furniture for over 35 years, so whether you need a revamp on your bathroom or you want it to have that luxury feel, Adrian will be able to help make your bathroom envy become reality! Find out how we can help you by contacting us.