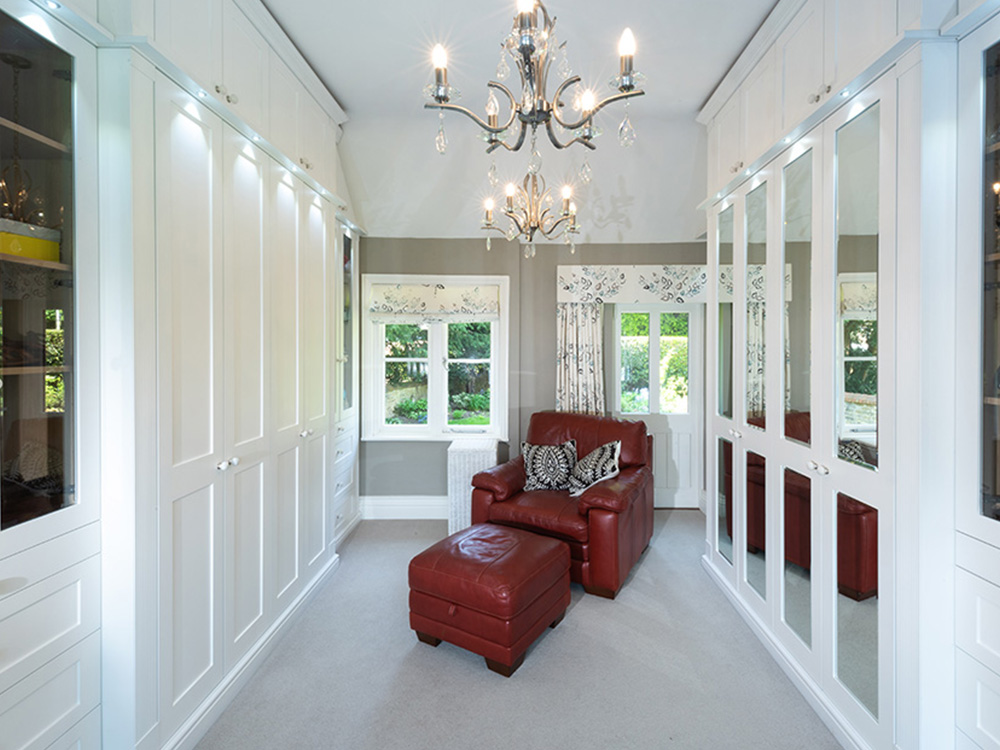 If your bedroom wardrobes are suffering from one too many shopping sprees it might be time to consider converting a space or spare room into a dressing room. Investing in some bespoke fitted furniture for this space will create more storage so everything has its place, so you can be more organised. Read our tips for designing and organising the perfect storage space for your fitted dressing room to clear clutter from your bedroom.
Prioritise whats important
Before designing a dressing room for the whole contents of your wardrobe, have a clear out of anything you simply don't wear or use anymore. If you're finding it hard to part with items test what you really use by turning the hangers in the opposite direction once a garment is worn. After a period this will leave you with a system that indicates what you haven't worn and shouldn't save space for in your new storage.
Find the right storage solution
A fitted dressing room can be created with multiple types of bespoke storage so ask yourself what requirements does your clothing, shoes and accessories require? Do you need maximum hanging space, or would you prefer shelving for t-shirts and jumpers? Consider the height of hanging rails and whether shelves should be movable to house any future purchases. Once you have decided how you'd like to have your clothes arranged, whether it be by colour, style or purpose, AW Way can find a solution that meets your needs and style.
Right before your eyes
Having your most used items at eye level or closest to the entrance will help save time when getting ready or if you need to grab an item in a rush.
Incorporate a space to get ready
Don't forget about completing the space with a beautiful bespoke dressing table or island with built in seating. The team at AW Way can fit this into the design and their meticulous attention to detail consider aspects like plug sockets and wires which would otherwise look unsightly in your new dressing room.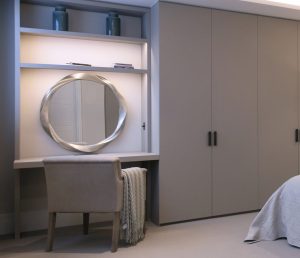 Maximum storage in a limited space
At first it might seem silly to have fitted cupboards where you can't reach but utilising all the space will offer somewhere to store items seasonal items that are rarely used. Having bespoke fitted furniture hand crafted by AW Way means every millimetre is accounted for to maximise storage space that is fitted perfectly first time.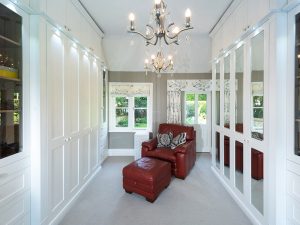 Adrian can offer his 35 years' experience in designing, manufacturing and installing bespoke fitted furniture to ensure all your items are easily accessible and no space is wasted.
Get in touch today to start the journey to the creating the dressing room you've always dreamed of.