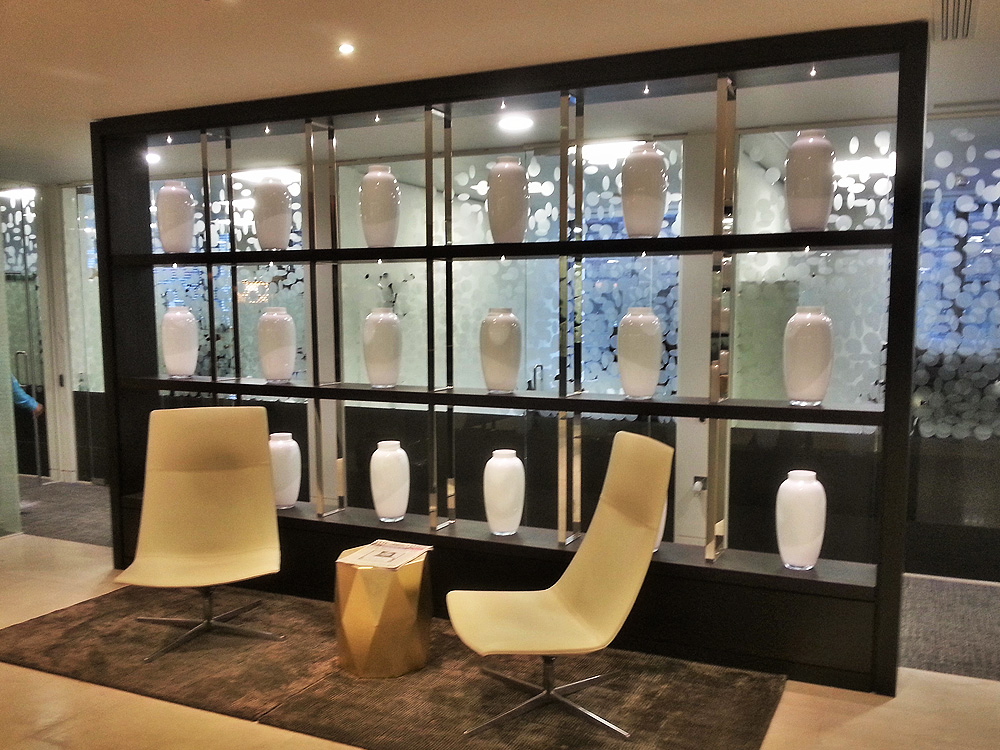 Your reception area is your business' first chance to make a big impression on visitors-and you want it to be the right one! This gateway should instantly reflect your brand personality, tell your story and distinguish yourself to stand out from the crowd.
If you're looking for ideas to make your reception space leave the right lasting impression, here's some of our tried and tested ideas.
Create a Definitive Welcoming Space
When visitors walk through the doors you want to make it instantly clear where they need to go, so having a front desk is crucial. As the first touchpoint this needs to instantly represent your brands personality so choose shapes, colours, materials, textures and finishes that fit with this. Also consider the practicality for people working in this area. Nobody wants to be greeted by stacks of papers, books and your cold coffee, so conceal bespoke fitted draws and cabinets to keep organised and minimal items on display.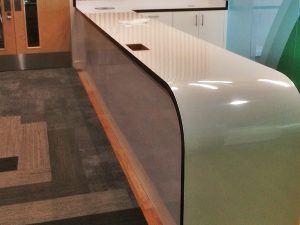 Make it inviting
Nobody likes waiting- so making this experience as enjoyable as possible will make your business stand out. Even little things like uncomfortable, hard furniture can alter opinions so opt for couches and tables that makes your office warm and inviting. It's a nice idea to have the latest papers or industry magazines available for people to browse which creates a more comfortable atmosphere for visitors who aren't as talkative.
Show off your successes
Utilise this waiting time to show off your business at its best! A beautiful bespoke fitted cabinet or shelving unit can house company awards, images and literature that tells your story. Opting for a timeless design means that as your business evolves the items can be changed which comes at a much smaller cost than investing in an office refit.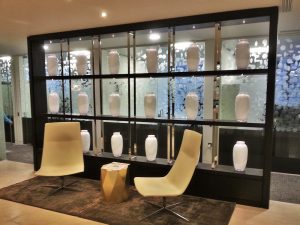 If you're ready to make the right first impression or are working on a project that requires some handcrafted bespoke fitted furniture get in touch with Adrian to discuss how he can add the WOW to any reception space.