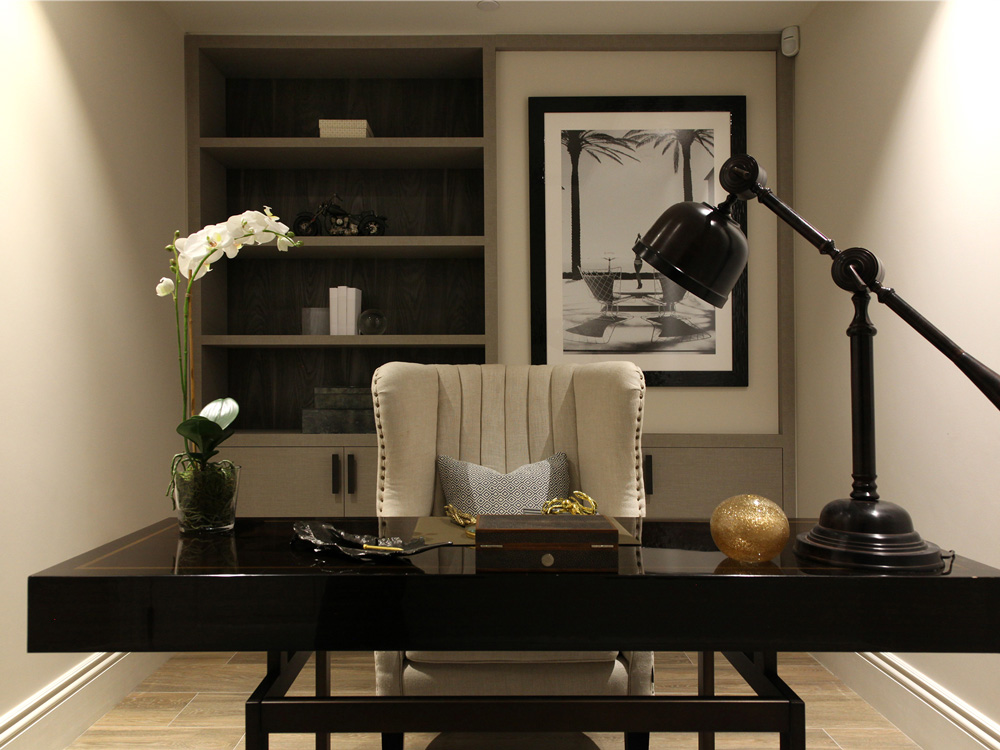 With flexible working policies and the number of self-employed people in the UK on the rise, the need for a dedicated working space in our own homes is at a high. However, problems can arise when personal and professional lives collide, so we need to create a working space to stay motivated and distraction-free.
If you want to keep your productivity high while in working hours, but still be able to relax in your home come the end of the day take a look at some of our office and working space tips.
Separate work and home
Keeping personal and professional separate when you work from home can be hard but is one of the most important steps to follow. Combining your work and downtime will only distract you during the day and you'll find it hard to switch off at the end of the day.
Ideally, to overcome these you would have a dedicated office room to shut yourself off from the rest of the house however, space sometimes simply doesn't allow this. If your working with a small or awkward space get creative and invest in a fold-down desk that can be closed at the end of the day, taking away the temptation to keep coming back come clock off time.
Make it your own space
The beauty of not working in an office block is you can build the space around your working patterns and personalise it with as much- or little- décor as you like. AW Way can handcraft you a beautiful bespoke fitted desk in their Milton Keynes or London workshop to all your requirements. The material, colour, finishes, shape and style can all be determined by you to ensure you work efficiently and help you enjoy sitting at it every day! Their experience and passion for creating simple but functional bespoke fitted furniture mean areas you might overlook like cable management and plug sockets will be incorporate into the design, eliminating problems that would otherwise arise after installation with other companies.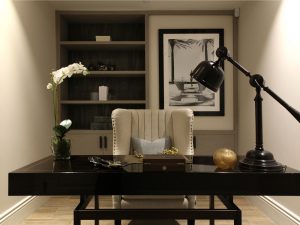 Think about lighting
If your working space has limited natural light this can make you feel more lethargic in the winter months when daylight hours are short. To ensure you work productively all year round position your desk close to the window or incorporate enough artificial lighting into the room design. A desk lamp is also a helpful addition when it comes to reading papers to reduce the risk of eye strain from poor lighting.
Are you ready to re-invent your working space and build your dream office? Get in touch with Adrian to discuss your bespoke furniture requirements on 01908 586803.