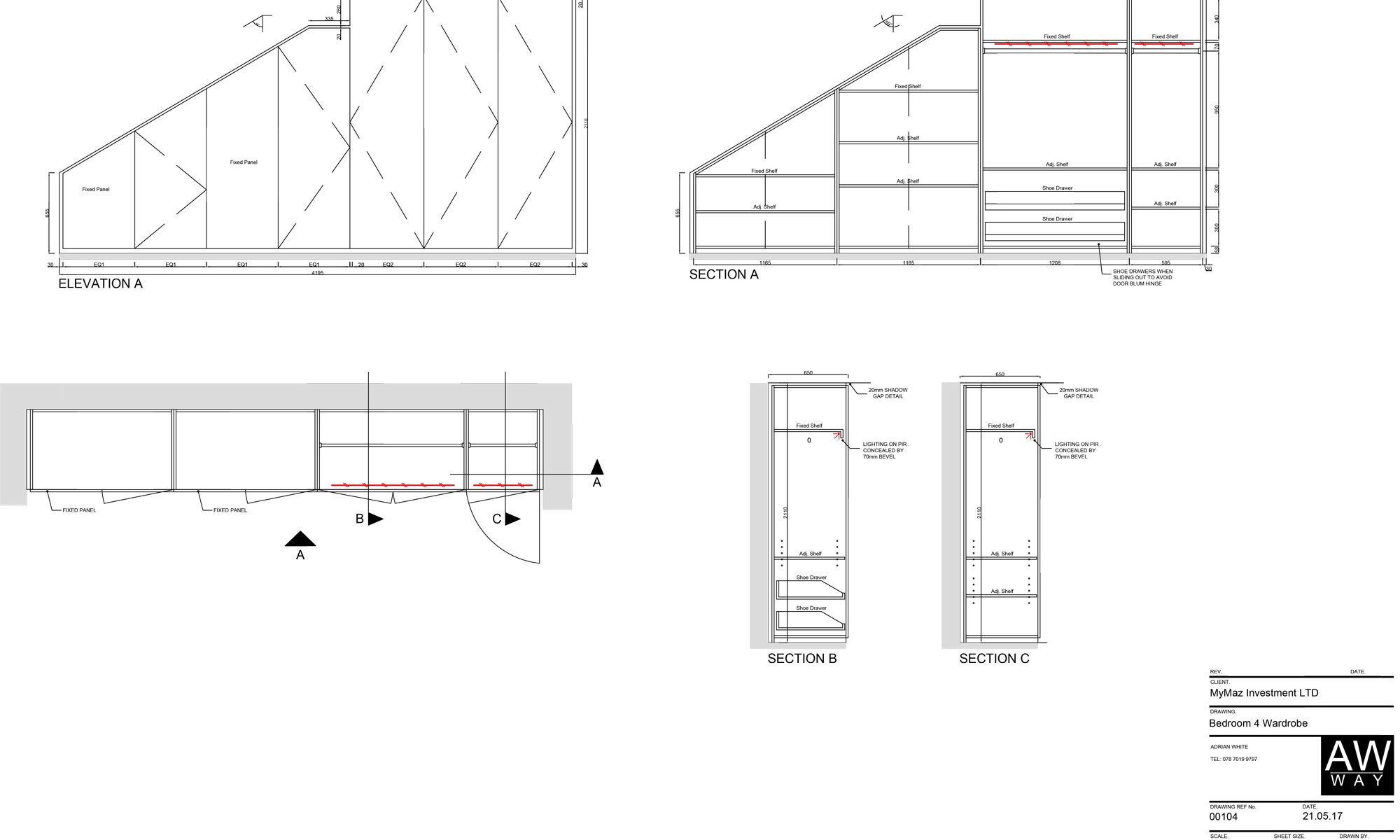 We sat down with the founder of AW Way, Adrian White to find out how he got into the world of furniture making over 35 years ago and discovered his favourite commissions so far…
How did you get into making furniture?
I got into making furniture while I was still in school, so from a very early age. I enjoyed taking a logical approach and making things and taking a mechanical approach to make the process as easy as possible. There are thousands of ways to construct things but I like to create items in the most efficient way possible.
What has been the most interesting project you've worked on?
The more complicated projects the better! I love a challenge and finding out the best ways to make furniture. The most interesting residential bespoke fitted furniture project I have worked on was a kitchen that was made completely from scratch. It involved lots of different components and the customer wanted something completely bespoke to make best use of the space they had.
The most interesting bespoke commercial fitted furniture project I worked on was a curved desk in an office. It was quite a complicated design to meet aesthetics, as well as being practical so I made the bespoke desk using some high quality materials and sprayed it to match the client's requirements – the results were brilliant.
Do you have a favourite piece you've made?
My favourite piece of bespoke fitted furniture has to be the hidden kitchen. It had been attempted  twice before, but it hasn't worked but with my reassurance and perseverance, we made it possible. I love a challenge I can get stuck into and problem solve.  I can create and make things that other people might struggle.
Why is bespoke best?
A lot of people think that bespoke means that it is more expensive, but that isn't always the case. You can pay the same prices as what's in the shops with the benefit of getting exactly what you want -fitting your taste. The best bit of all – if it has been made by us, then no one else will have it! It's also very rewarding to see our designs come to life.
What advice would you give to someone looking to have something made?
There are many things that you need to think about when having bespoke furniture made. Think about how else you will use the piece of furniture as your lifestyle will change over time. For example, if you have kids that are young, their clothes will get bigger as they grow so storage that suits them now might not work in a few years' time. We can think about ways to adapt this so it will work well for many years to come!
If you have a new idea for home or office and need some help putting the ideas to paper before bringing them to life, then get in touch with Adrian today to see how he can help you!