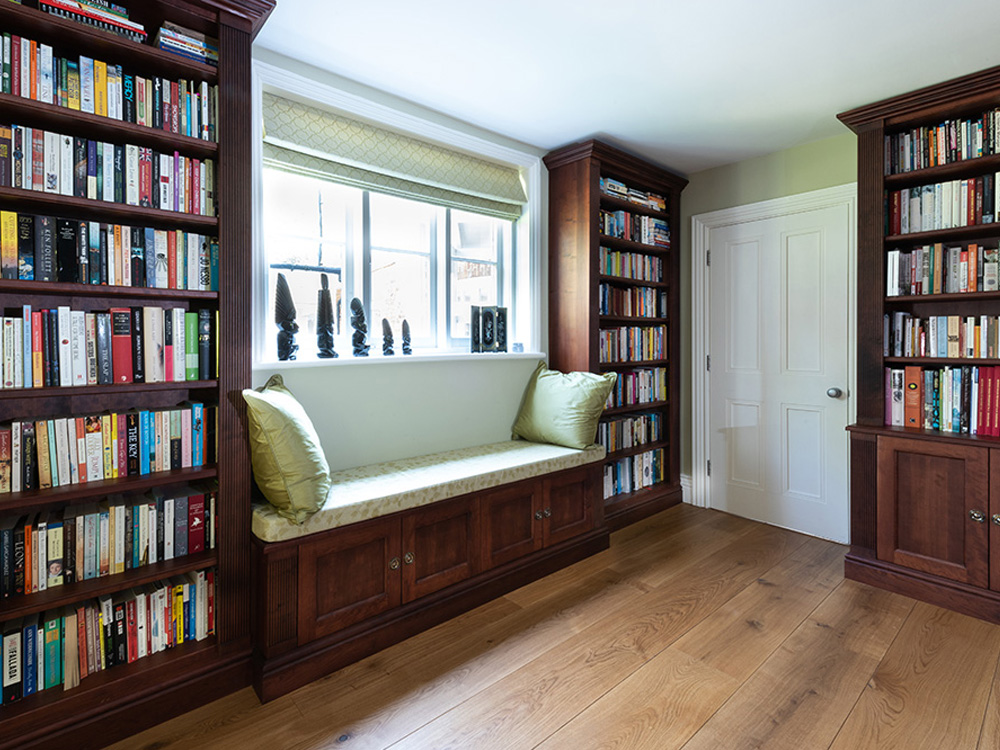 For avid book collectors having your own home library room is a little bit of luxury. Adrian Way can help you achieve the perfect room to meet the look you want, whether that is a haven to escape to and get lost in a good book or a practical and traditional space. Here are some of Adrian's top tips to get you thinking about how your bespoke home library could look:
Match your design style to your favourite titles
The look of your library should compliment your home and your personal tastes but should also match the type of books that you will be storing in it. If your love is with Charles Dickens a traditional look will fit best, but if you have a love for modern titles it'd suit to store them in a room with a contemporary look.
Fit measured shelves for serials
Many people own a complete series of fiction or non-fiction books, such as encyclopaedias. Bespoke measured shelving will allow you to keep them all together in their full set whilst also fitting perfectly allowing you to store them cover to cover with little extra space and certainly not enough room!
Consider including workspace
Your library is the ideal place to work from, whether you sometimes work from home or want somewhere peaceful to focus. It also means you can have some well-earned reading time at the end of the day.
If you don't have space to have a library room, you could have a wall in one of your rooms with dedicated room for your books. You could also include a seated area so you can enjoy some reading time surrounded by all your favourite titles.
Adrian Way can help you achieve the perfect library whether it's a room or small area. Get in touch to discuss your bespoke requirements with Adrian directly and let him build the dream!