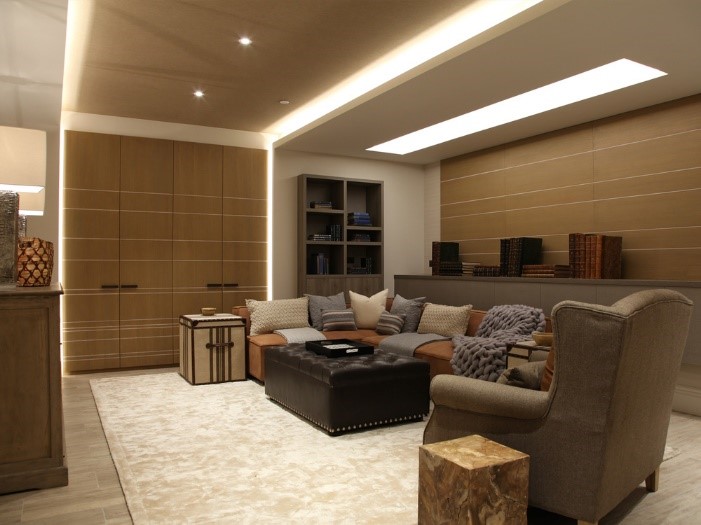 No matter what you call it – a sitting room, living room or lounge, this room's main purpose is to be a comfortable space where the whole household can relax and spend quality time together.  
No matter what size or budget you have to spend, here are our top things to consider when developing ideas for your lounge to make it the ultimate space to sit and relax after a long day's work.  
Think about the tech  
As a nation we enjoy nothing more than sitting down and relaxing to Saturday night T.V. However, if you don't want your T.V screen to stick out as an ugly black box, our experienced team can craft clever fitted furniture to house it when not in use. From simple fitted cabinets to advance motorised stands that glide up with a click of a button, we can create you the ultimate entertainment hub. 
Media storage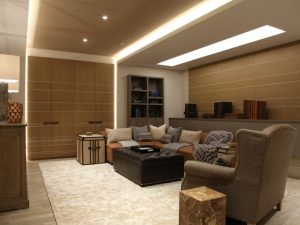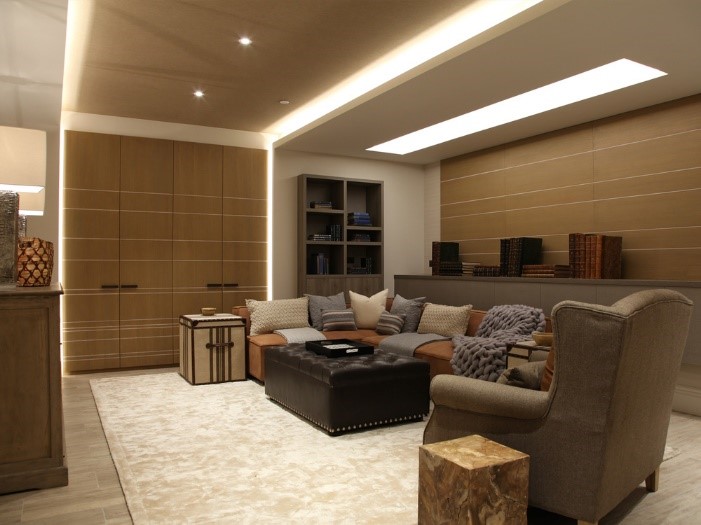 Do you want to show off your personality and tastes by having your collection of DVD's and books on display? If so this can be housed in some beautiful bespoke fitted shelves to allow any guests to browse. However, some prefer a more streamlined approach, where everything has its home to create a tranquil space. Make this 'home' a set of cleverly designed fitted cabinetry that is timeless in style to ensure it will suit any future home improvements you might make. 
It works for small spaces too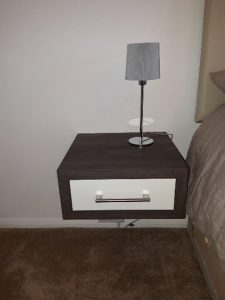 Despite what many people think, bespoke fitted furniture can help a small living space look larger, with cleverly thought out designs. Create this illusion with floating fitted furniture that saves floor space or utilises those small nooks that standard off the shelf furniture won't fit.  
Using our 35+ years of experience, passion for handcrafting beautiful bespoke furniture, we can help you create the lounge of your dreams with bespoke fitted furniture solutions. Take a look at our previous living room project and get in touch today – we can't wait to hear your vision!