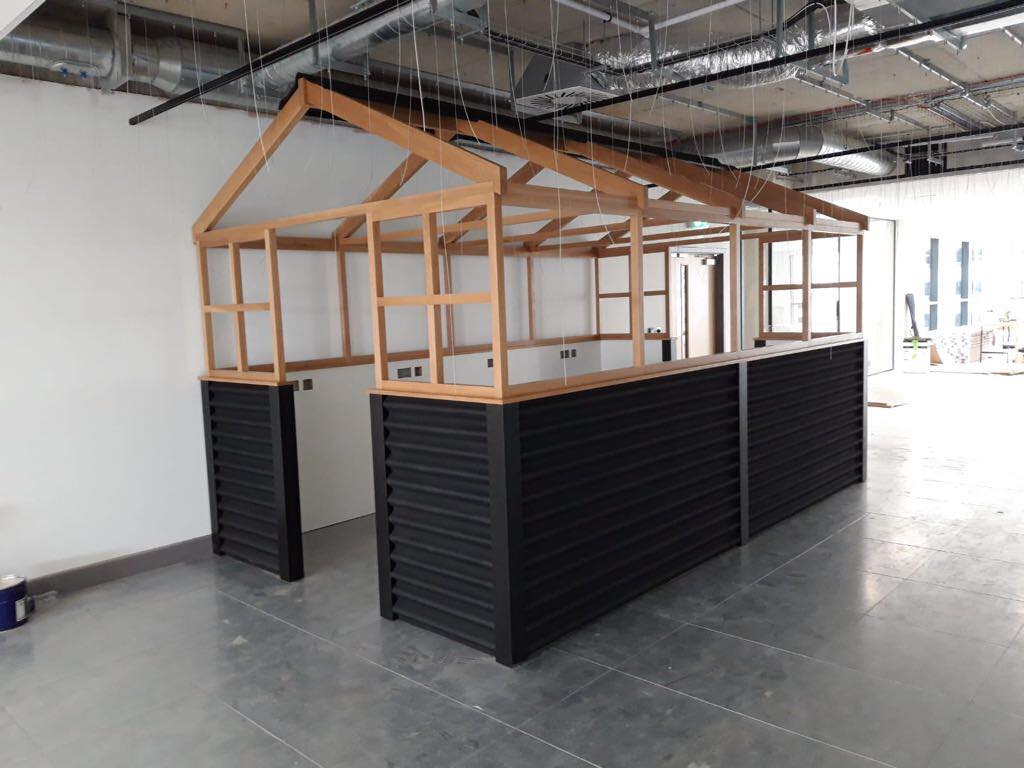 Boost employee productivity with bespoke fitted office furniture
Creating the right working environment is proven to boost employee productivity and engagement, as well as leaving the right lasting impression on visiting clients. The reception area of an office is usually the first point of contact for potential new clients and employees, so it is important that this gateway into the office reflects what is business is about.
See how bespoke fitted office furniture Adrian has crafted throughout Milton Keynes and London can keep your employees motivated and working productively.
Storage solutions to keep organised
There's nothing worse than having a work alongside piles of clutter, so keep employees working efficiently by opting for clever bespoke fitted storage solutions. This modern shelving unit manufactured and installed by Adrian is perfect to keep files and documents close to hand, but also offers a space to display items such as awards or team mementos.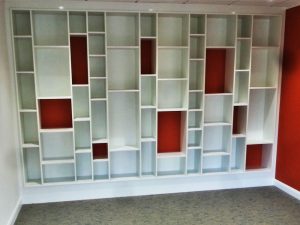 Build functional workstations
Many employees spend around 90% of their day at a desk, but as flexible working and hotdesking grows in popularity, many employees don't have a space to call their own. For workstations that are built for hotdesking fold down mounted plug sockets can be built into the design to stop employees searching for a place to charge their laptops and dangerous wires trailing round the office.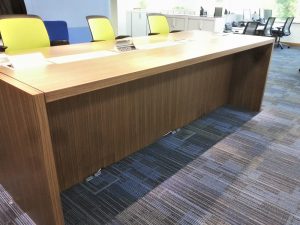 Segment areas of the office
Clever bespoke fitted furniture can help separate large office spaces, and clearly define the purpose of different areas. Cubicles, dividers and clever desks are all simple solutions, but aren't the only option. Adrian is currently manufacturing a quirky, shed inspired working area offsite his Cranfield based workshop. This will house a photocopier, but also be a space away from desks that employees can congregate for meetings.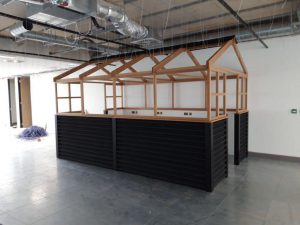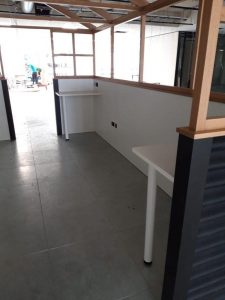 If you're looking for bespoke fitted furniture to boost employee's productivity and impress clients, get in contact with Adrian who has over 35 years' experience crafting bespoke fitted commercial furniture in Milton Keynes and London alongside architects, interior designers, project managers and house builders.